WORKS of M.FROG/Jean Yves Labat/Mr.Frog/M.Frog Labat/Frog&Roll....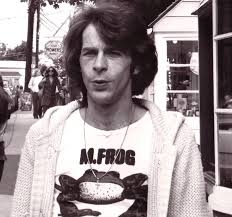 ---
before Bearsville era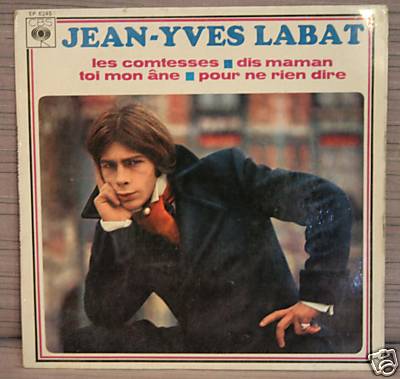 EP Jean Yves Labat

les comfesses/dis maman
toi mon ane/pour ne rien dire


FRENCE CBS EP 6245 year unknown late 60s?



1969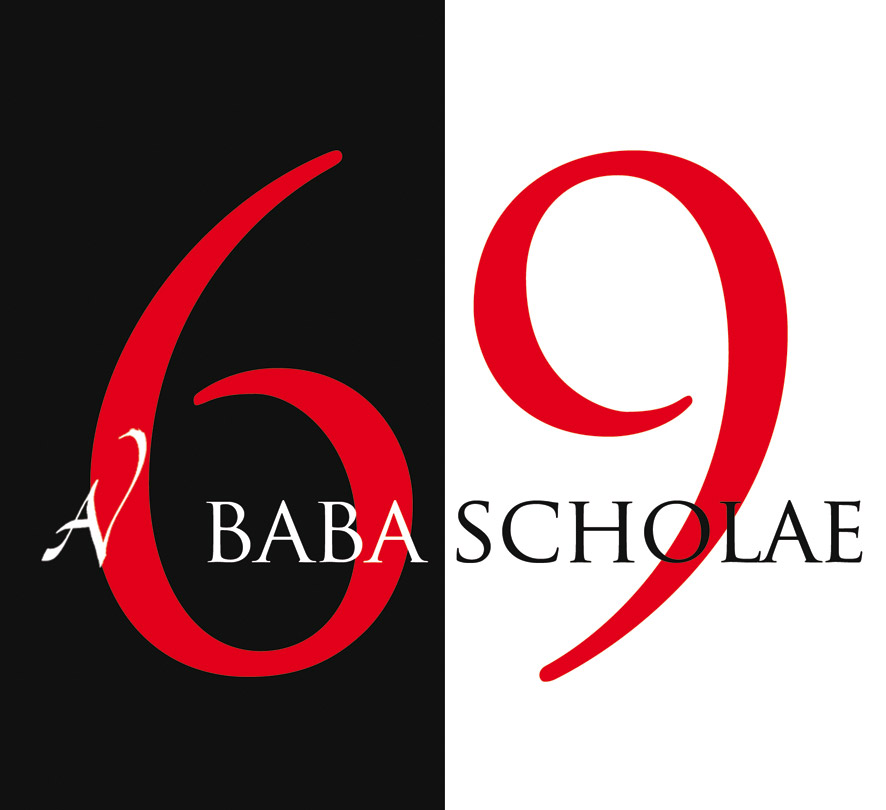 LP/CD Baba Scholae SKU 05-AV 120920 In 1969, legendary psychedelic/early progressive rock band Baba Scholae recorded an album at IBC Sound Recording Studios in London -- however, it was never officially released. The band's leader was Jean-Yves Labat de Rossi, better known as M Frog Labat, the synth and keyboard maestro on Todd Rungren's early Utopia albums and coincidentally, the founder of the Ad Vitam label. Only three copies (acetates) of 69 were made, but the album's cult following lasts to this day.



1972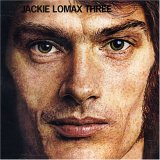 LP Jackie Lomax Three Bearsville BS 2591
CD JAPAN WPCR-10605 1999
No Reason/Time Will Tell You/Hellfire,Night-Crier/Lost/Roll On/Lavender Dream
Let the Play Begin/Fever's Got Me Burnin'/Last Time Home/Rock Salt/(you've Got to)Do It All Yourself
Engineer by Mark Harman at Bearsville Sound Studios
M.FROG was credited as "assistance in the use of Synthi-A".
there are some comments on theband.hiof.no
1973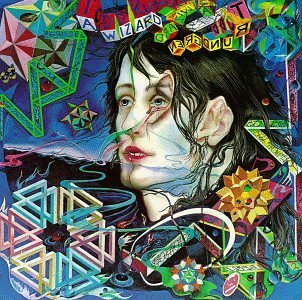 LP Todd Rundgren A Wizard,A True Strar Bearsville BR-2144 USA
LP M.FROG Beasville BR2140 USA
CD M.FROG JAPAN VICTOR VICP-63733 2007 March
Performed,produced by M.Frog himself.
Mixed by Todd Rundgren
there are some comments on theband.hiof.no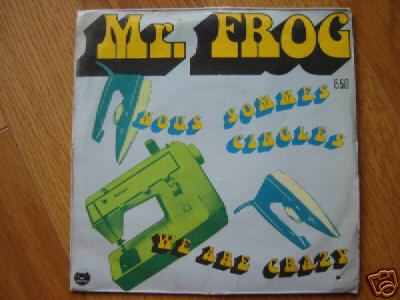 45a Warner/Bearsville BEA15510 FRANCE credited as Mr.FROG
Nous Commes Cingles/We're crazy(instrumental)
A side is French version of "We are crazy" sung in French.
Released only in France. B side is instrumental. Side A track is not included on any album.
1974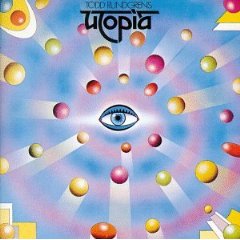 LP Todd Rundgren's Utopia s/t Bearsville BR6954
Performed M.FROG on systhesizers.

LP Claude Dubois En Voyage CANADA Berclay 80201
LP Claude Dubois En Voyage FRANCE CBS ATLANTIC 50216
Canadian artist,Claude Dubois was produced by Jean Yves Labat,recorded at Bearsville Studio,NY
SP Claude Dubois En Voyage / L'Infidele CANADA Barcley 60324
SP Claude Dubois En Voyage / L'Espace Qui Lui Restesingle FRANCE Atlantic 10771
single cut from above LP
1975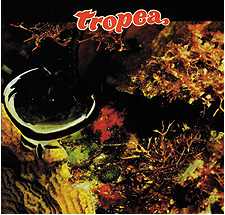 LP John Tropea Tropea USA
CD John Tropea Tropea JAPAN Videoarts VACZ-1012 1996
Tambourine/7th Heaven/The Jinglee/Just Blue
Muff/Cisco Disco/The Bratt/Dreams
Credited as "M.Frog Labat","Synthesized guitar treatment"
1976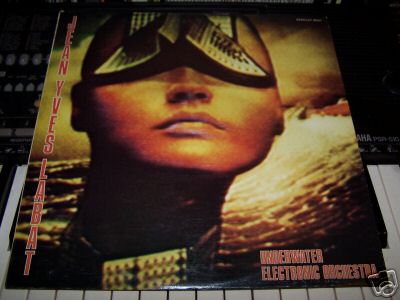 LP Barclay 80257 CANADA "Underwater Electric Orchestra" by Jean-Yves Labat
Tracks:Matrix 16(2:19)/U.BOAT(6:06)/Little DRUMMER BOY(3:32)/ORBIT(2:57)/SUBTRONICK(3:40)
LE VOYEUR(3:26)/CASH(3:28)/THE FLIGHT OF KROMAK 3(7:43)/MATRIX(2:19)/
Recorded at Bearsville Sound Studio,Record Plant. Utopia Sound Studio and 14 Neher St.,Woodstock.
Engineer:J.Holbrook,Produced by J.Y.Labat,J.Holbrook.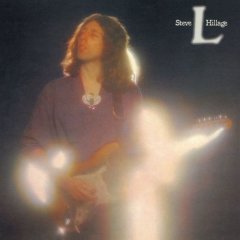 LP STEVE HILLAGE L UK
CD STEVE HILLAGE L JPN VICTOR/Virgin VJCP-2530 1990
CD STEVE HILLAGE L(remastered & bonus track) JPN TOSHIBA EMI/Virgin VJCP-68793 2007
"Special thanks to Jean-Yves Labat for the Pitch to Voltage Converter"
Produced and engineered by Todd Rundgren at the Secret Sound Studio,Woodstock,NY.May-June 1976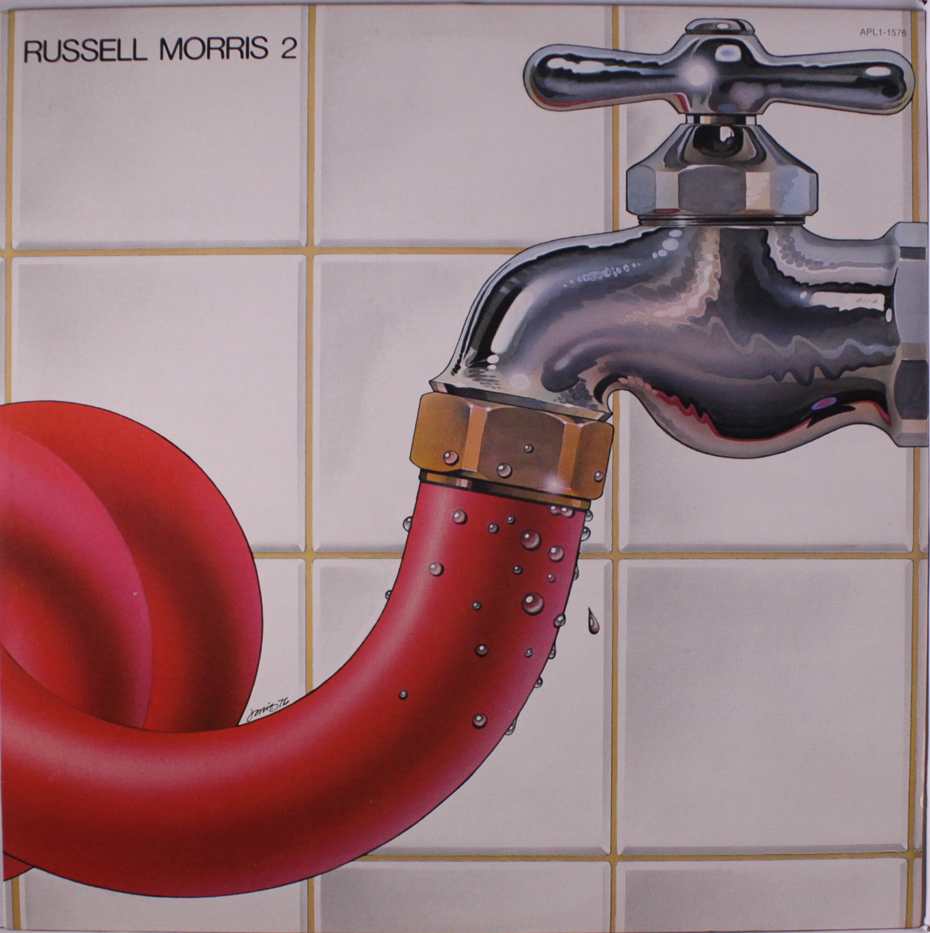 LP RUSSEL MORRIS 2 US RCA-APL1-1576
Bass – Anthony Jackson Composed By – Russell Morris Drums – Rick Marotta, Steve Gadd Guitar – Gene Barken, Hugh McCracken, Russell Morris Keyboards – Roy Bitten Percussion – Ralph McDonald* Producer – Edward Germano Synthesizer – Jean-Yves Labat

1977
45s **Theme du Premier Salon De L'Homme**/Matrix 16 Barcley 60393 CANADA
Single cut from "Underwater Electric Orchestra"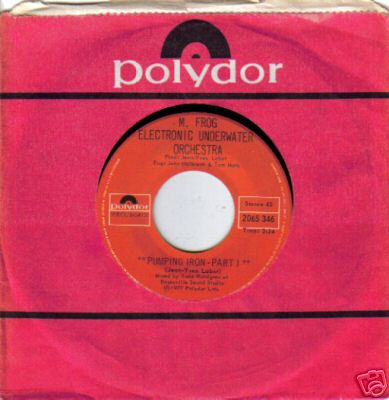 45s "PUMPKIN IRON PART1/PUMPKIN IRON PART2" POLYDOR 2065 346 CANADA
credited by M.FROG ELECTRONIC UNDERWATER ORCHESTRA
Produced by Jean-Yves Labat,engineered by John Holbrook and Tom Mark
Mixed by Todd Rundgren at Bearsville Studio,1977
a project for an Arnold Schwartznigger movie called "Pumping Iron."
1978
LP CBS 82873 FRANCE "Transition No.1" by Jean-Yves Labat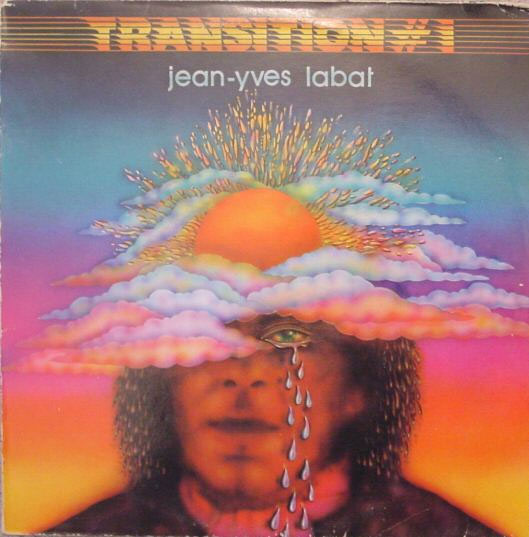 Transition #1(5:07)/U.BOAT(5:07)/LE VOYEUR(3:23)/THE FLIGHT OF KROMAK 3(4:30)/SUBTRONICK(3:40)
CASH(3:24)/USA(3:16)/MATRIX(2:20)/Transition 1(8:38)
Recorded at Bearsville Sound Studio,NY
Special thanks: J.A.Holbrock(aka.Billy Braggs),TR
Greatful thanks: Steve Hillge
Almost tracks were already recorded for "Underwater Electric Orchestra",but 2 tracks are unreleased and other tracks were remixed.


LP Claude Dubois Fable D'espace CANADA Pingouin UFO1
LP Claude Dubois Fable D'espace FRANCE Atlantic 50547
CD Claude Dubois Fable D'espace CANADA Pingouin PNC-1000
w/Jean Yves Labat,Wille willcox,John Holbrook(Brian Briggs)
CD-R JOHN PARKER COMPTON no numbers 1978
Featuring JEAN YVES LABATT MIXED BY TODD RUNDGREN
Track 1: "LOUIE-LOUIE" (Instrumental) [2:29] Track 2: "LOUIE-LOUIE" (Vocal) [English/French] [2:29]
John Parker Compton - Vocals (English) & autoharp
Jean Yves Labatt - Vocal (French)
Harvey Brooks - Fender Bass
Peter Bell - Fender electric piano/John Creigler - Lead guitar
John Holbrook - Lead guitar/Billy Mundi - Drums
Engineers: Mark Harmon (Bearsville Sound Studios) John Holbrook (Todd Rundren's studio) Recorded in 1978 at Bearsville Sound Studios, Bearsville, New York USA.But Todd Rundgren didn't play any instruments on the recording session.
Recently this CD-R are sold on ebay.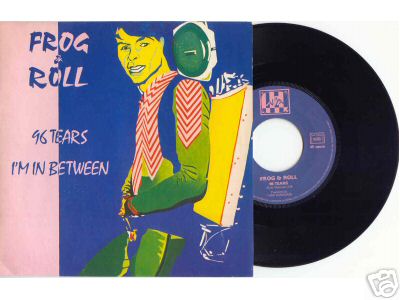 45s FRENCH issue by "FROG & ROLL"
96 Tears/I'm in between
single cut from unreleased LP "Froggy went a Pumpkin!" (released a part of "Demos and lost albums" credited by Todd Rundgren from Japan Crown Records)
1981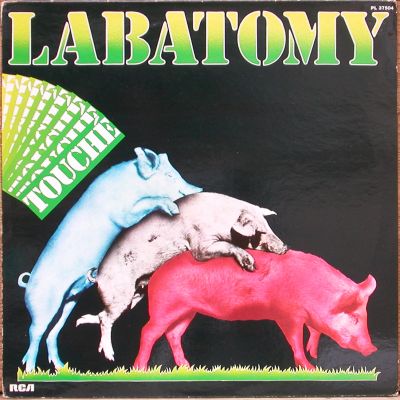 LP TOUCHE by "LABATOMY" FRANCE RCA VICTOR PL 37504
10 TITLES. INTRO . MONEY MONEY . WHEN SHE DANCES . GAS MONEY . WHEN HAVOC STRUCK . LET CHUCK BERRY GO . INFORMER CHIC...FROG AND ROLL.
Informer Chic was also recorded earlier by "Froggy went Pumpkin"session.

1983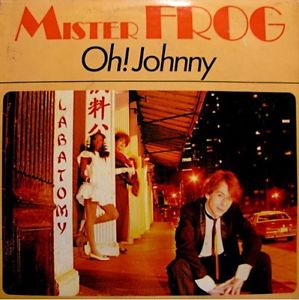 12inches MISTER FROG "Oh! Johnny 4:46 / Maybe I'm A Fool 2:57"
FRANCE PATHER MARCONI/EMI 50999 1 54501 6 1983

Performed and produced by JEAN YVES LABAT



1985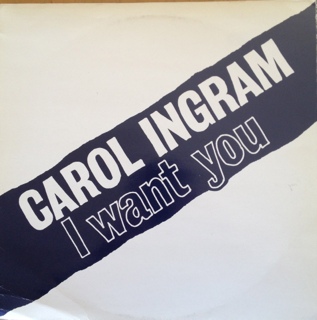 12inches Carol Ingram I want you BELGIUM Jump&Shout JS-1231

Produced by JEAN YVES LABAT



1987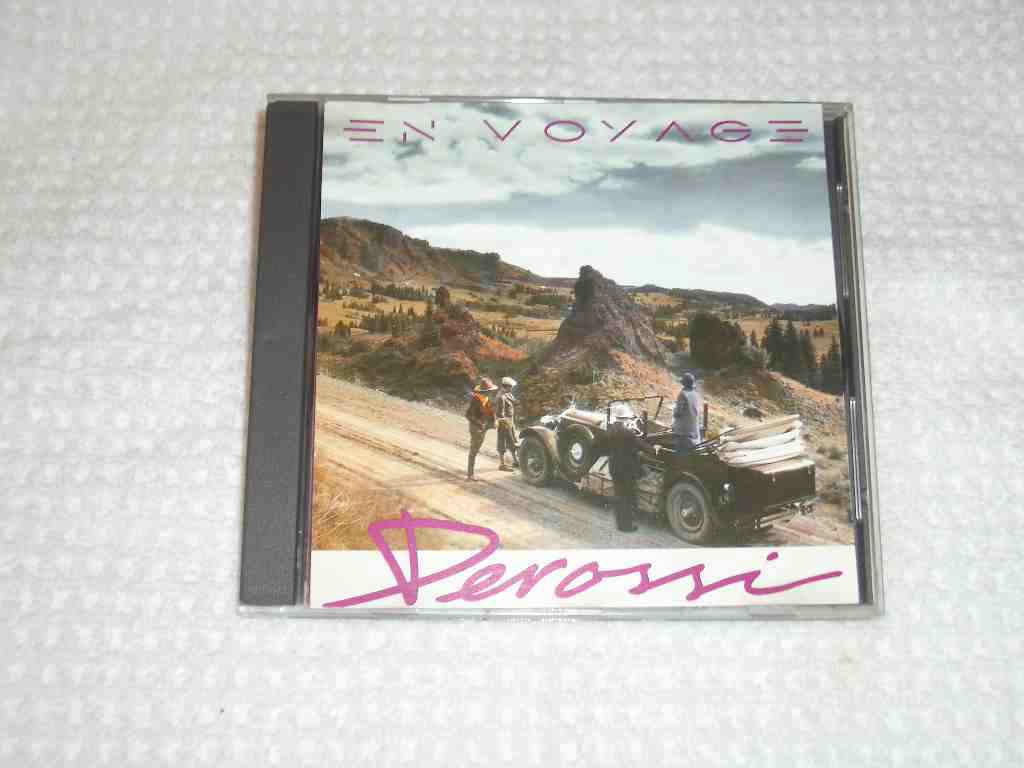 CD by JEAN YVES LABAT DEROSSI "EN VOYAGE"
CANADA Amplitude Horizon HOCD-7001 1988


EN VOYAGE / A L'OUEST(instrumental) / CROIX DU SUD / L'ESLANDIR
BOACUNDA / SOURCES INCONNUES / QUE DANCES-VOUS? / A L'OUEST (voc.)

All compositions by Derossi/Holbrook

Engineered by John Holbrook

Recorded at KCC Audio,NYC



2000 CD D'une Seule Voix,Le Viox deI'Oubli Ad Vitam Records FRANCE (Church Organ music)
There's some description of this CD.
And recent photo is here.
2001

CD Demos and Lost Albums JAPAN CROWN CRCL-7707/08
by Todd Rundgren. Japan only release from archives on Gardner's office.
Todd decided to contract rights of some archive CDs release with RHINO Records a couple years ago. Crown Records got license for limited years. Crown dig them out.

Disc 2 have two his lost albums. "Groggy Went Pumpkin" by M.Frog and "Disco Jets" instrumental disco album.
Froggy.. was made by M Frog with many help and collaboration of Todd.
New version of "We are Crazy",Doors' "Hello,I love you",? and the Mysteryans' "96 Tears",Nazz's "Magic Me",remaking version of Runt's "I'm in the Clique","I'm in between" were included.

CD Beasville UK Bearsville Sampler includes "We are carzy"(instrumental)