TODD solo and UTOPIA 90s
"Session" tour in Jan 1990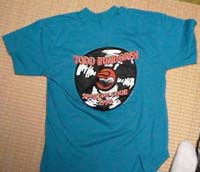 This was sold in Sessions tour(2nd Wind recording sessions)in June and July,1990 for east coast,US.

"2nd Wind" Tour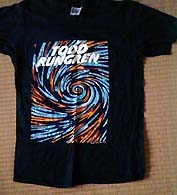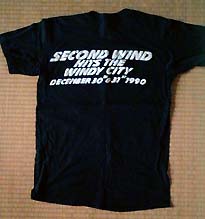 This T was made for only Chicago show of 2nd Wind Tour Dec30,31,1990. Also red one available.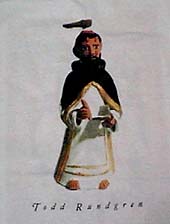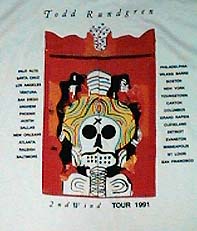 This was sold for 2nd Wind Tour,left shows front,right shows back.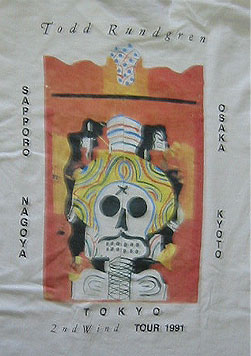 Same type with above,but this was sold only in Japan,1991 June. Venues on back.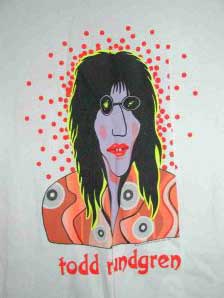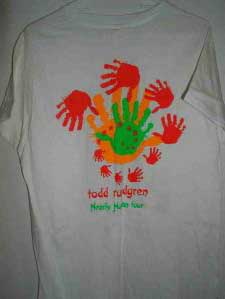 This is typical 2nd wind T. This was also wore on Wayne World 2 by Garth.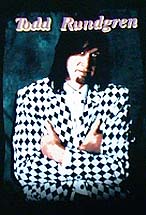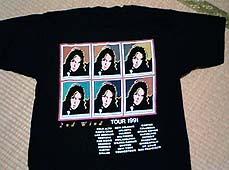 One more Ts from 2nd Wind Tour 1991. Black T. Back side shows various US major cities where the band played in.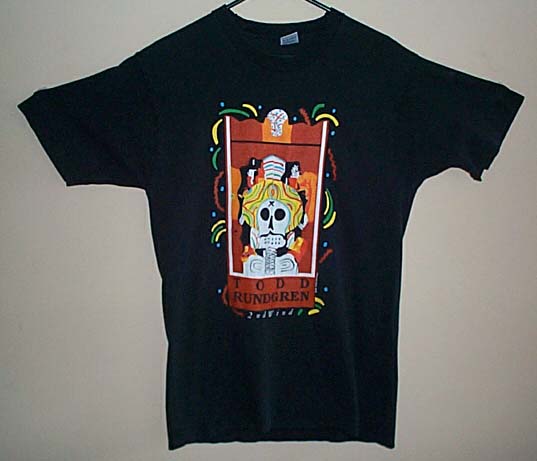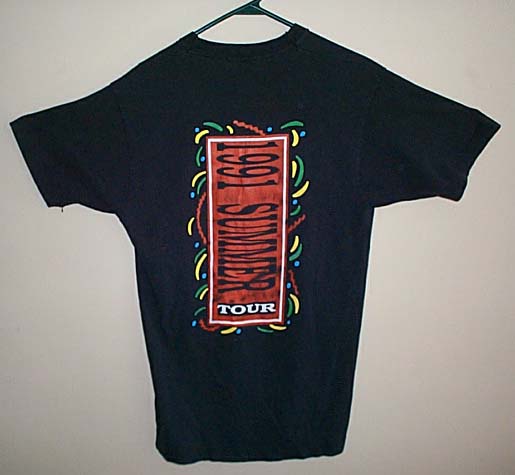 From 1991 summer tour. Both photos from ebay.

Utopia Redux,May 1992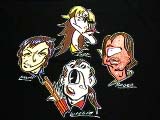 It was made for only short tour (almost Japanese tour) of Utopia reunion. Also sold buttons that design is same as back side of T.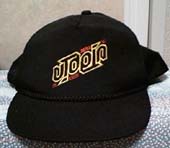 Caps was also sold at every concert venues in Japan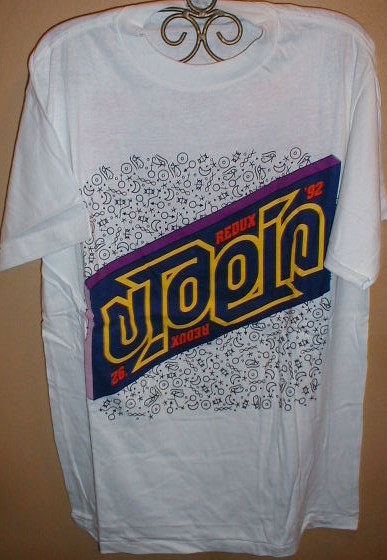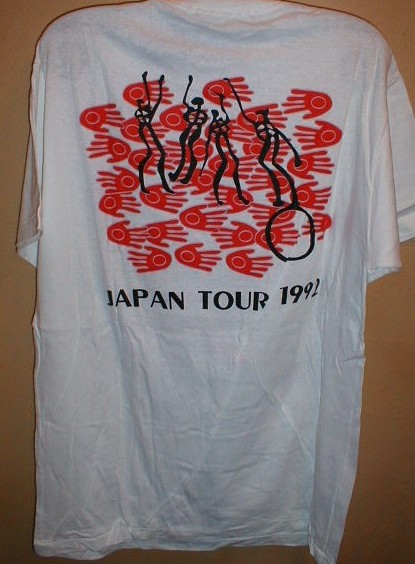 This was for Redux Japan tour May 1992.

Ringo Starr all star band tour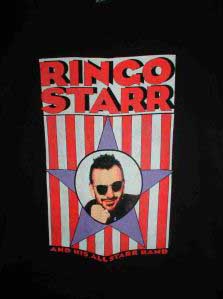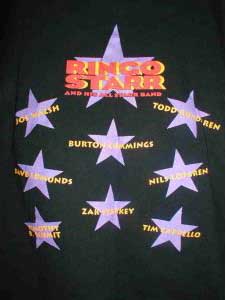 From Ringo Starr All Star Band Tour in 1992.

No World Tour 1993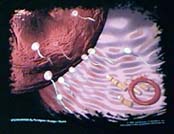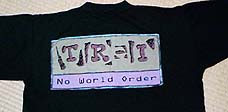 This black one was for No World Order Tour 1993. Of course was sold in Japan. White T is also appeared with different design.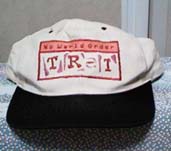 I bought Japanese NWO tour in Tokyo '93. "No World Tour" "T R - I" on front. Same design with above T. Also wrote some words on back side.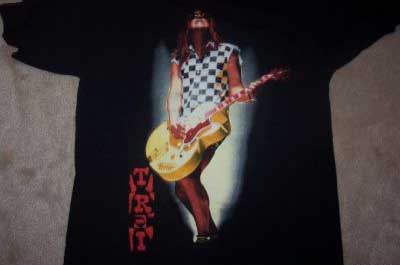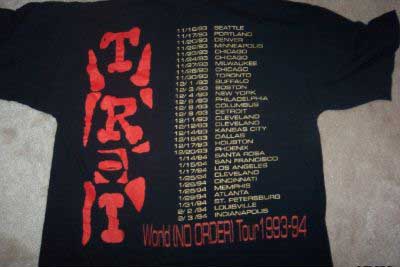 This was sold on US 1993-94 tour after Japan Tour. Venues were written on back.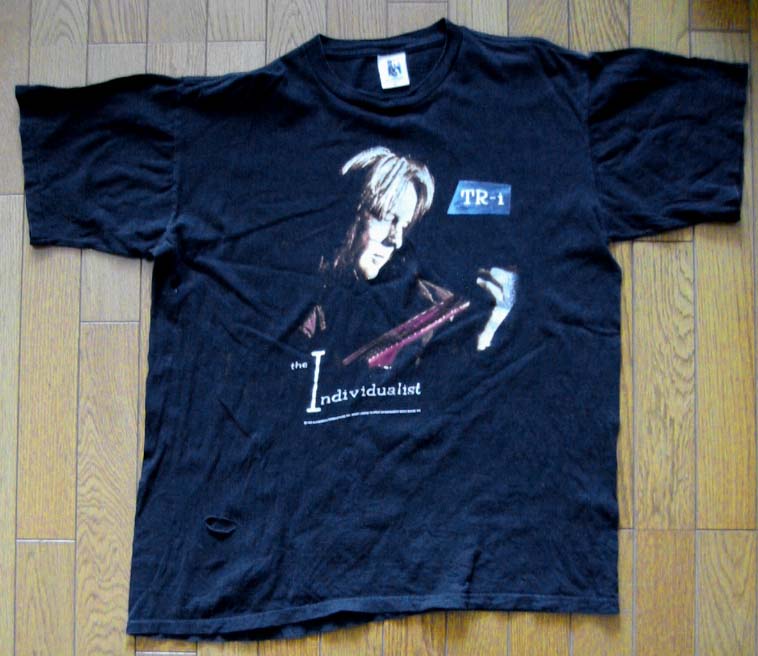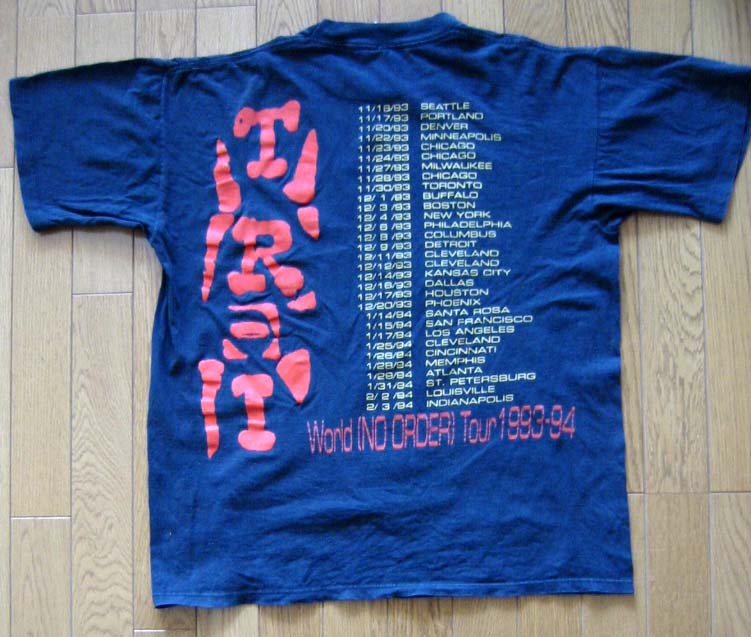 Another variation of NWO tour late 1993 to 1994.

The Indivisualists Tour 1995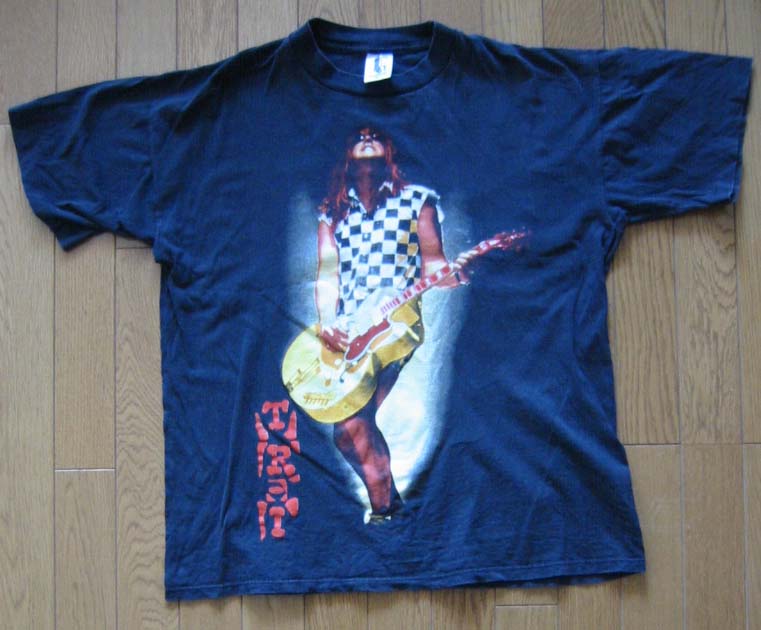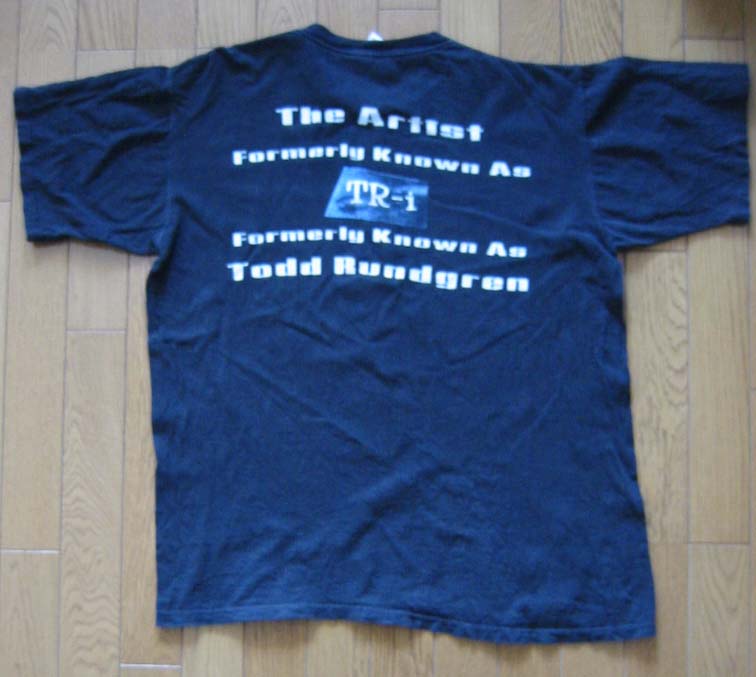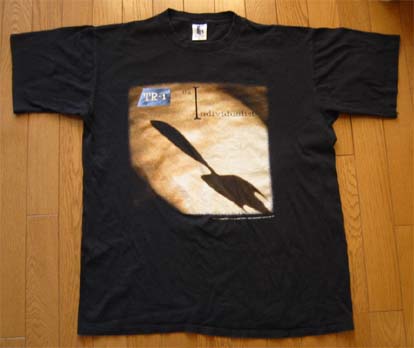 Half Twisted Tour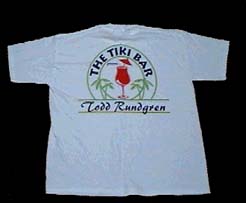 This T was sold for Half Twisted tour and mail order. Long sleeve also available.
---
TODD 2000s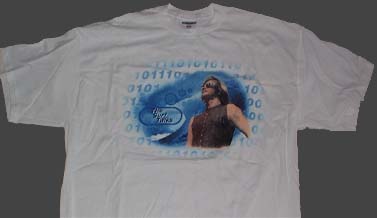 This T was made in 2000. Printed only frontside. The Surf Talk logo.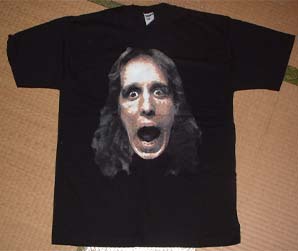 Made for tour in Y2K. Around TRTV service was started.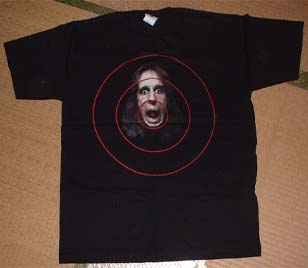 This is also made same purpose with above.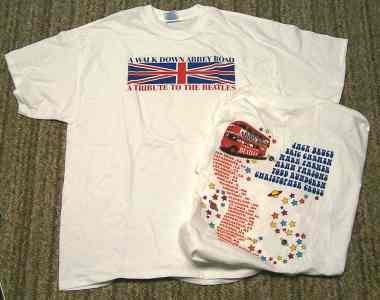 Phase II of A Walk Down Abbey Road Tour 2002.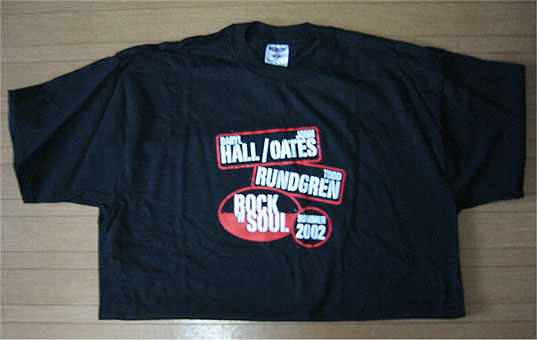 Here's 2002 Hall and Oates Tour with Todd. Printed front side only.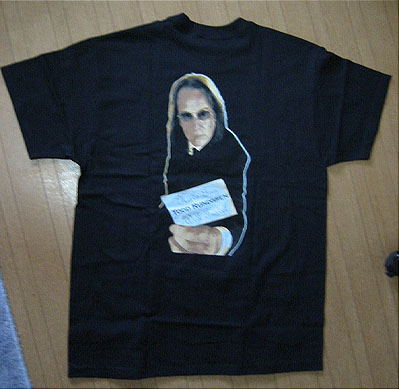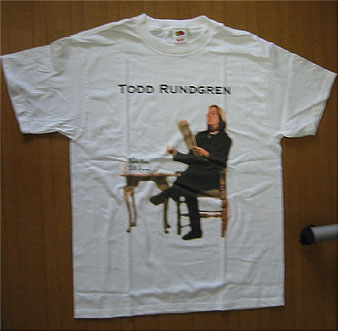 I bought in Bluenote Osaka,fall 2002. There's 2 kinds,black one and white. Black have also small print on frontside "Have Gun,Will Travel". photo is backside design.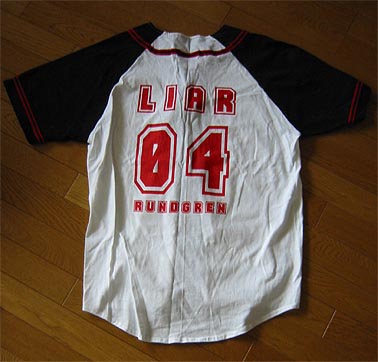 New one from Liars Tour. Baseball Jersey. Only one color.

---
created Aug 27,1996 and latest modified May 20,2004 from ONE WORLD