from NAZZ fan club(virtual FC in FC)
This title named from article of our fanzine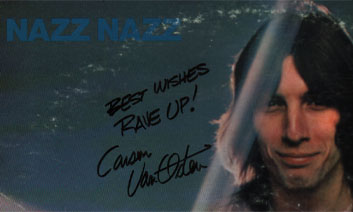 We're The NAZZ!!!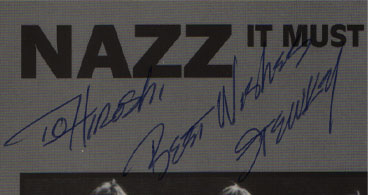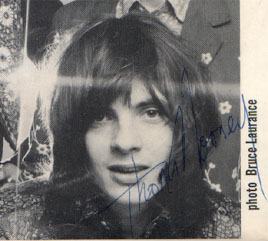 ---
[WORLDWIDE DISCOGRAPHY]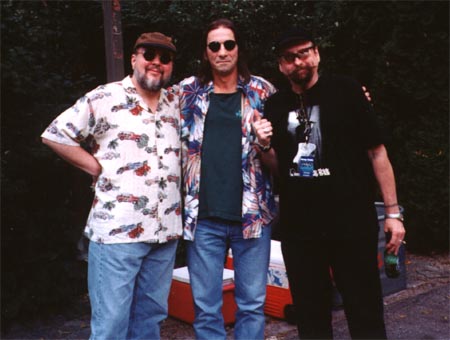 Photos is sent by Stewkey himself to me in 1997. w/Rick and Bun E. of Cheap Trick.
Encounters with Stewkey! ...is coming soon!??

---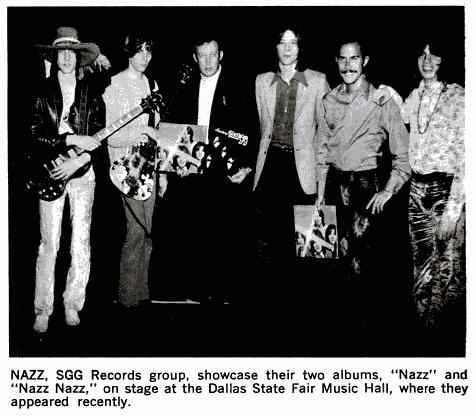 This articles is from teen magazine,I don't know exactly. Photo was taken in Dallas in nazz nazz era(1969?) (June 14,2010)

Darnelle said," I remember being in a van on our way into NYC with Nazz (many years ago) and Archie Bell's "Tighten Up"came on the radio, while listening to it, Todd turned to Carson and said wouldn't it be funny if they did a version and instead of tightening up they loosened up"(Oct.14,2009)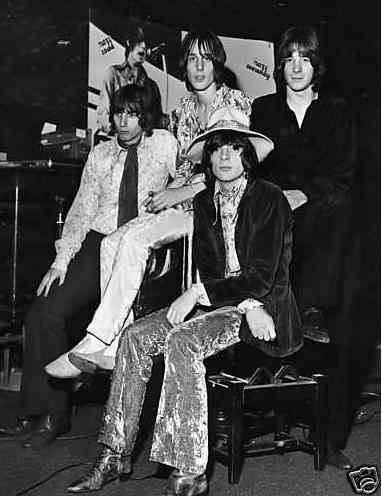 This is promo photo from UK. Sold on ebay. See below,same photo session on England!(Oct 14,2009)
Bun E Carlos sent me a mail about post-NAZZ era.
I replaced Thom Mooney in Fuse when him and Stewkey were in the band. I drummed in Sick Man of Europe too! Rick and Stewkey did three demo tunes in Philly in August of 1972 with Cotton Kent and Hank and John Ransome from Philly band Good God, otherwise, myself and Tom Petersson did all the Sick Man of Europe stuff. Setting the record straight! Thanks, Bun E Carlos. August 2009 (Aug 28 2009)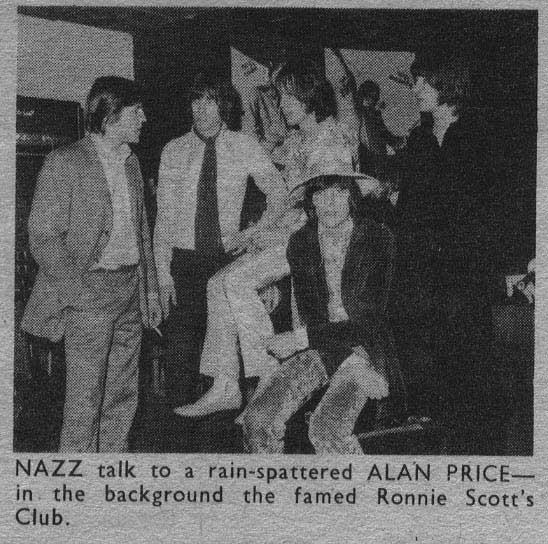 from old UK tabroid magazine..(Jan.7,2005)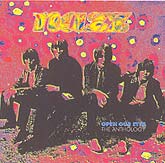 Philly local newpaper features Stewkey's Nazz,there's some interviews and live infomation. He said "The last time I spoke to Todd was when I last saw him, which was in New York City in 1971," Antoni said. "We have no contact." (Nov.25,2004)
Here's proto type of Open Our Eyes(nazz anthology) cover by Sanctuary.(Sep.28,2004)
TR fan site "Wendy's World" uploaded some Rare NAZZ photos from ex-wife of Carson.(Sep.12,2004)
In TR connection Forum,ex-wife of Carson posts some,it's interesting for NAZZ fan. Ex-members and her are still like a family.
See here.(July 8,2004)
Rare Nazz flyer of 2nd of Autumn
Photo was used as a part of promo kit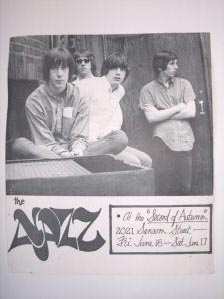 Stewkey appeared in Radio Show in July 26th(7-9 PM),2003. Bob Brainen's Show

Special Guest: Stewkey Antoni-lead vocalist and keyboard player of The Nazz.
The Nazz were a legendary late 60's Philly quartet who's guitarist and
main songwriter was Todd Rundgren.
We'll be reminiscing about the old days with Stewkey and also talking about
the new days and some upcoming gigs that he has. 

Broadcasting at 91.1 in the NYC area. 
Live airstreams, and archives at:
www.wfmu.org
You can hear above show in real audio format at recent archive section. At least for a week.(July 27,2003)
Geo Sound added photo of Todd w/American Dream.(June 22,2003)
Owner of Geo Sound was a member of Local Phily band. He knows Nazz era of Todd and posted some rareties. New to come! Archives have sections of Woody's Truck Stop,Nazz and American Dream.(May 19,2003)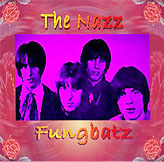 On ebay,Bootleg CD "Fungbatz" is appeared. Details are unknown but back cover shows whole tracks and recorded over 70 minutes.(Feb 21,2003)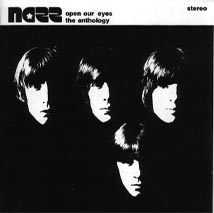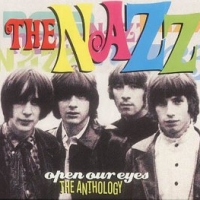 In awizard mailinglist,Moogy posted good ol'days with the nazz and Todd when anthology was released. he said"Todd played me "Open My Eyes" at their house and said it was there first single. We used to jam out there too."
Castle Music UK released nazz anthology called "Open Our Eyes". Songs are remastered and added acetate version of "Train Kept A Rolling" had ever released "Best of Nazz"LP.
George(owned Geo Sound in Phily) send me an info of his website featuring Nazz. See international artists of archives section. Also you can see Woody's Track Stop and American Dream on this site.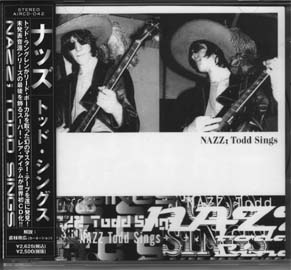 Last series of nazz archives Stewkey owned "Nazz Sings" was released in Japan from Airmail Recordings in 2001. Later "Todd vs Nazzila" CD-enhanced was released in US. For details go www.trbazaar.com.
Bootleg CDR "Your Nazz is showing" is sometimes appeared on auction site. This disc included over 20 songs comes from Todd Rundgren Radio show(Bearsville promo album in 1972) and "From Philadelphia","13th and Pine"(distortion records) and Todd is Godd" bootleg LP. There is also some additional tracks of TR solo and Utopia tracks.
Jesse Gress said to me at our One Wold party in May,2001. "Nazz was famous around Phily area at that time. Many local bands played Kiddy Boy."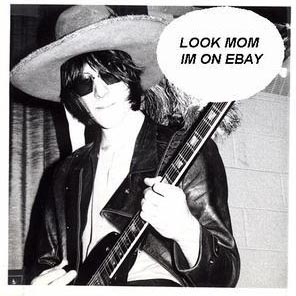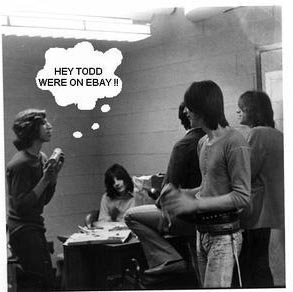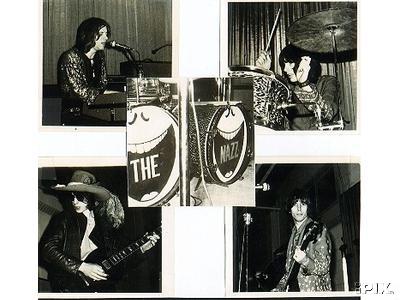 Mike Adrian sold a few nazz reprinted pix from Stewkey archive. Here's from ebay.
In "Reputation Is A Fragile Thing - The Story of Cheap Trick",(issued in 1998,by Mike Hayes with Ken Sharp) $24.95 by Poptastic. ISBN 0-9662081-0-2 Stewkey spoke about post NAZZ era and this book explained other facts.
In it Stewkey continued Nazz with Greg Simpler,Craig Bolan from Muchkins(Thom's previous band) for half more years after Todd and Carson quited(around 1970). Then Nazz merged FUSE members,called FUSE/NAZZ(Stewkey,Thom,Tom,Neilsen),but broke up shortly.(1971) And 1972,members except Tom (added Bun E)were back as "Sick Man of Europe".

Gio Bruno collects old teen mags and posts some articles. Thanks for link,Gio!!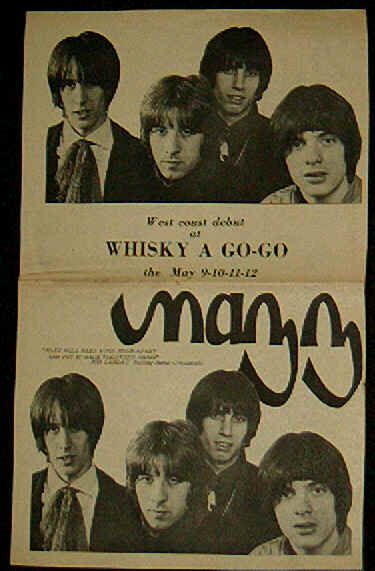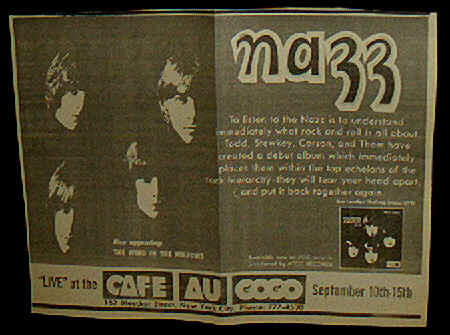 This ad from LA and NY local free paper in late 60s. Gigs in club"Whiskey A Go Go",LA May 9th-12th and Cafe Au Go Go in Sep 10th-15th,1968. both items were on ebay.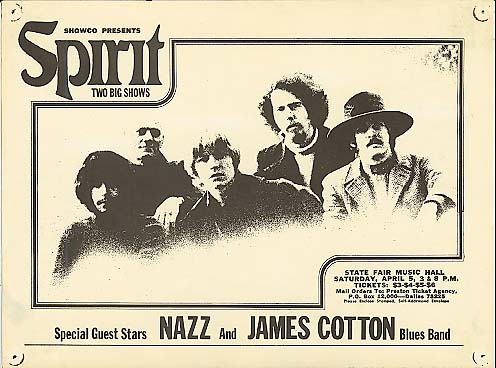 SPIRIT, NAZZ, & JAMES COTTON CONCERT HANDBILL....This is a concert handbill for SPIRIT, NAZZ, & JAMES COTTON for a concert at the State Fair Music Hall, Dallas Texas 4/5/69. This handbill measures 8 x 11 inches and is printed on white paper with a black ink. This photo from ebay.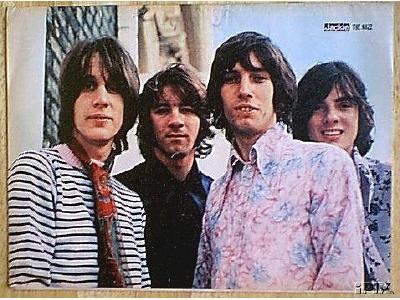 These two British magazine featured NAZZ color photos. First,January 11, 1969 issue of "JACKIE" with 10x13" color pinups and small article with another color photo. Another mag was "Fab" #208,Dec 1968 included small article with b&w photo. Both infos was on ebay.

Classicrockpage site said story when Nazz and Doors were played in Town Hall,Philly.
Thanks for info,Colin.
Latest Stewkey Radio interview was featuring in aaeg.com site. It was called Upstage show,approx 33min. Also have two MP3 songs of Open my eyes and Hello it's me.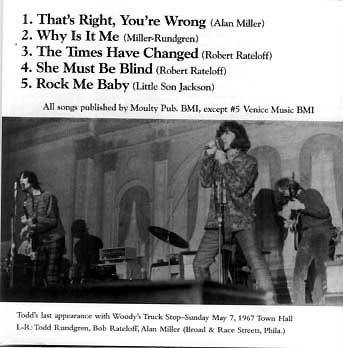 Airmail recordings(manufacturing in Japan) will release 2CD set which included "NAZZ from Philadelphia"LP and Woody's Trackstop 1966 Demos(featuring Todd). In US Distortion records will release Woody's Trackstop CD indivisualy. This demos includes Why is it me(former version of Lemming Song)
Shinding magazine issue 4 which is published in UK(3.5 UKp each issue) is featuring review of Nazz LP from Distortion records and 2 pages article Dave wrote about Todd from born to Money. Next issue will be featured Nazz era. Get one. Contact Jon 'Mojo' Mills,Shindig Magazine,15B Grand Parade,Green Lanes,London, N4 1LA,UK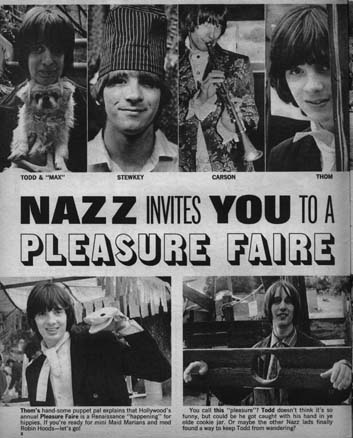 "From Philadelphia"review from "shinding" mag-----
Consisting of out-takes,demos,alternate versions and a hilarious radio advert for the bands debut LP this is an essential record for Nazz collectors.Equally if you don't know of the band the material on here is a worthy introduction to this classic English inspirated US mod-rock band. The sound of Nazz is unique to say the least,as were the band. Like Powder,they were behind the times and proud of it.Instead of long greasy hair and pot fuelled 'goin-back-to-the-country' blues songs. Nazz tackled the power chords of The Who,Small Faces and Cream with the most beautiful Beach Boys type vocals,just listen to Forget all about it to hear the perfect mix of those styles. On top of the 'behind-time' music the Nazz looked c-coool. I remember reading how much Bruce from Bad Trip magazine was blown away as a kid in 1969 when he saw them on TV. When everyone else looked bad the Nazz looked fantastic. Check out the fantastic 'on-a-climbing-frame- in-swinging-London-fab-gear' cover shot for proof. The Specialities here have to be the opening tracks which ware recorded as audition tapes for NEMS in 1967,Hello It's Me and Crowded (later recorded on their debut LP) sound incredible,although stripped down the making of legends can be heard,the voices the arrengements,thery're all there. In the later sixties there was nothing to match the fresh quality of Nazz.

from 16mag SPEC,1968 fall issue
these pictures was also used the cover of "Retrospective Foresight" bootleg in late 70s

NAZZ CD was released! It called "13TH AND PINE"from Distortions Records.
Price is $13 Postage $2.50 for US,$4 for Europe. Ask for details to Distrec@aol.com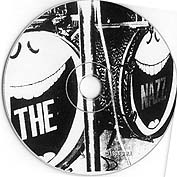 1. Under The Ice (mono alternate mix for "Fungobat" LP) 2. How Can You Call (Stewkey sings lead) 3. Sydney's Lunchbox (instrumental) 4. Not Wrong Long (with diff. beginning) 5. It's Not That Easy (Stewkey vocals) 6. Some People(instrumental) 7. Sing Me A Song 8. Hang On Paul (Mono - no piano) 9.Featherbedding Lover (no guitar solo - longer ending) 10. Only One Winner(instrumental) 11. Only One Winner (vocal) 12.It Must Be Everywhere (withtalking ) 13. Christopher Columbus 14. Old Time Lovemaking (longer ending) 15.Letters Don't Count 16. Beautiful Song (instrumental no orchestration).

The Beatles Club page in Japan introduces photo album "SIXTIES -POTRAIT OF AN ERA-" by Linda McCartney. In it we can see Nazz era of Todd.

NEW NAZZ album was released now from Distortion records(POBox 1122
Bala-Cynwyd,PA 19004 USA) Only available on LP format.
Ad from Distortion records-----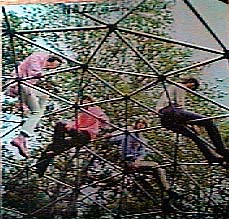 NAZZ- From Philadelphia-DR 1037
'67-'69 demos/acetates/practice tapes all licenced from Robert
"Stewkey" Antoni,the lead singer and "voice" of probably the greatest
band to have one come out of Phily. Track include: Hello it's me('demo)
Crowded('67 demo),Lemming song (acetate),Kicks(long version),Some
people(demo),Nazz commercials,Open my eyes(demo),Forget all about it
(slow version),For only one winner(Todd vocals),Magic me,Gonna cry today,
Meridian Leeward(diff. version)
50% of the profits of this LP will go directly to help with Stewkey's
medical expenses and to pay for his operations.
Price: $10 ea. Postage: USA $3/Canada $5/Europe $8 for 1st LP,$3 ea. add'l(AIR)
Non-LP single still available:
"Sydney's Lunchbox"/"It must be everywhere" Black vinyl w/ps
Special price : $2 with purchase of LP. Red vinyl SOLD OUT!
"It must be everywhere" b/w "Sydney's lunchbox" from acetate of "Fungo bat"session(modified release as nazznazz and nazz III). You can get this 45s at Distortions Records,P.O.Box 1122,Bala Cynwyd,PA 19004,USA. Also can choose vinyl of colors,Red($3.50) or Black($3.00). Postage is $2 for USA,$4 for Europe.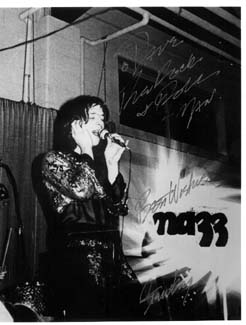 The Nazz photo is from a show they did in Boston area in '68.
I have been serching any nazz photos and live tapes and miscs. Please contact me
---

last modified Oct 14,2009